No message at this time.
Be the first to post a comment.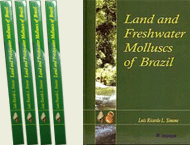 Entering The Academy of Natural History of Philadelphia


by Marcus Coltro
Dr. Gary Rosenberg
During the shell show in Philadelphia (October 2004) we visited the collection of the Academy, guided by Dr. Gary Rosenberg. We were specially interested in some Holotypes and Paratypes they have so we could compare with our shells.

Dr. Rosenberg promotes visits to the collection every year for participants of the shell show. The collection is one of the best in US, very well maintained and since the Museum foundation in 1812 it was enlarged by several collections acquired. You can see some of its history at http://www.ansp.org/about/history.php and also visit their fantastic website.